Richard's story – Patient Testimonial Video
Many men feel embarrassed, think that erectile dysfunction is just a normal part of ageing or believe they can cope with it on their own. Whatever the reason, it's just not an easy topic for men to talk about with their friends, spouse or physician.  These men's penile implant stories show that you do not need to accept ED as part of life. Even if pills or injections haven't worked for you, a penile implant can help you regain your confidence both in and out of the bedroom.
Inspiring testimonial - Men with penile implants
Unable to watch Richard's story?
Read his story below
At what point have you discovered the Penile Implant option?
Claire, who was the main practitioner nurse said there are other treatments. She said: have you used Viagra? I said, "yes"Have you used Muse?  "No".Well, we'll try something else: a vacuum pump. From there, straight away, I was sent down to another person for a vacuum pump. Now I was very embarrassed as you would be. I was embarrassed with Claire of telling all my problems, but she sees it all the time.  I was impressed for what the information we see was giving me.
We went to see this man, and he showed me the pump and we used it. I did get an erection. I thought well this would be all right. He wrote a letter to the surgery where I go, and I gave it to them and they technically just didn't want to know! Because who's going to fund it? I don't know how much it costs but there is a limit. I think he took about eight weeks for them to sort it out. Then I got the OK to get it. They had to be sent to me in the post but I was shown how to use it, so I thought "yeah ok". I used it a few times. Yes, I did get a good erection but all of a sudden, he just stopped working. The rings got so tight and then during intercourse they slipped and of course I lost the erection. That's when I really started to get frustrated. I've got grumpy with everything. I used the step for everything, and I thought this is wrong, I can't do this anymore, and it was affecting me.
So, I had another appointment at the UCLH, and Claire told me: "there is one more treatment, but you'll have to discuss it with your wife". She showed me the implant, and I thought: "hmm okay" and she explained everything what was going on, what would happen,…
And I thought in for a penny, in for a pound…go for it.
I contacted them and I said yes. They said they would send me an appointment. Then in September five years ago, I got a phone call from Claire saying there was a pullout cancellation could I go in the following week and I jumped at the chance.
How have you been treated by the doctors?
In 1997 there wasn't anything about and as I said before you were given the brush-off because I think doctors and hospitals hadn't realized what was going on. It was only when I went to UCLH, I was explained the problems and I felt then once I went to UCHP everything was explained and I was treated very well. I still see Claire once a year. She's quite happy to see me because she's more interested in the old type which I have implanted than the new type. So, everything is there I'm very happy.
What are the advantages of a Penile Implant and do the sensations feel natural?
Now that I've had the implant, it's almost natural to say: "oh come on let's go to bed, we've got free time" as it's just a pump, that's it! You are aroused, and it is there for a long time.
After you've finished the intercourse, you have a bit of a cuddle afterward and then that's it. You deflate it. Which afterward you feel all right you know. You feel happy you don't feel stressed out.
With the Cavajet you did feel: "Christ when's it going to go down?" and it was an embarrassment if you had to go out with a semi erection. It didn't look good. Whereas with the implant nobody knows you've got it, you don't notice it at all. It feels funny when you're urinating. I cannot describe it.
You can't feel that you're going to the toilet at all, but you are. Other than nothing.
The sensation is there. It's sometimes it is very intense sometimes it's not.  It's swings and roundabouts, but it's there and I'm not doing jump play; that's the main thing.
What advice would you give to men suffering from ED?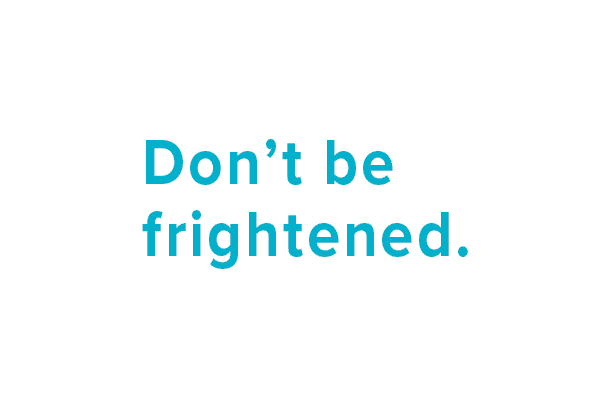 Don't be frightened. Don't be embarrassed. If you have honestly: Go and see your GP. And if he does nothing. See another GP because you will see a difference in yourself. And to me I am not looking backward. I am looking forward.
Article and videos Erectile Dysfunction Solutions
Watch this next