Find a solution against Erectile Dysfunction | Implant
The principles of a malleable (flexible) implant1 are simple. The implant consists of two firm, but flexible rods, which are placed inside the shaft of the penis. There are no other parts to this implant. You simply hold the penis and move it into the desired position to enable penetration. When you are finished, you bend it back down to conceal it.
How does a Flexible Penile Implant work?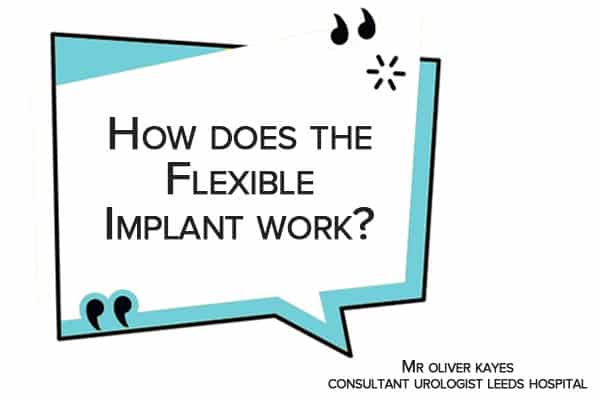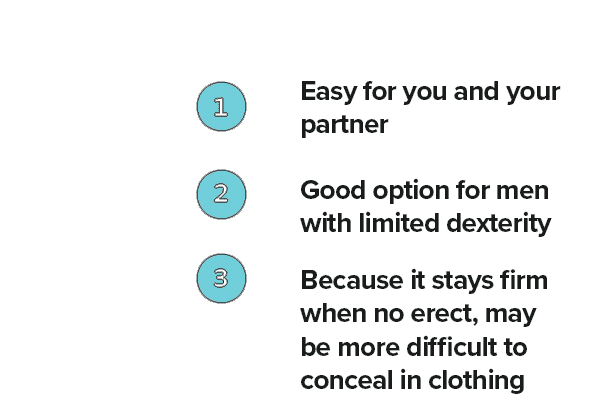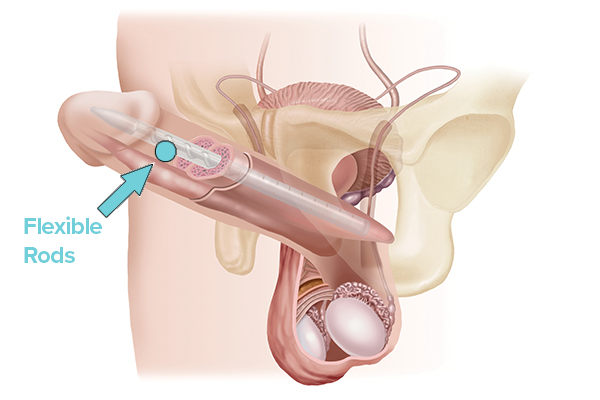 The flexible implant consists of
The malleable implant rods produce a permanently firm penis. This malleable implant consists of two soft, pliable rods that are placed in the corpora cavernosa.2 There are no further parts to this implant. To have an erection, you only need to hold the penis and move it into the desired position. When you are finished, you return the penis to the previous position.
Discuss each implant option with your doctor or nurse to make sure that you are getting the appropriate implant for you. When implanted, the malleable (flexible) penile implants will not be visible externally, however, your penis will feel firm to touch. With the inflatable penile prosthesis, the penis appears relaxed and appears more normal in the flaccid state. It is not obvious by looking at a man that he has an implant. The inflatable penile implants produce a controlled, more natural erection and the entire device is totally concealed in the body.3
Important Risk Information
Insertion of a penile implant requires surgery. Risks of surgery may include, but are not limited to, complications such as infection, swelling, pain and discomfort. Once implanted, there may be a chance of infection, erosion, product migration or device malfunction which may require additional surgery. Your doctor or nurse will provide complete risk information for your situation.
References
1: Coloplast Genesis® Malleable Penile Prosthesis Instructions for Use. Coloplast Corp. 2014. 
2: Habous M, Malleabe (Semi-Rigid) penile prosthesis. J Sex Med. 2015; 12:1984-1988.
3: Coloplast Titan®,Titan®OTR and Titan®Touch Inflatable Penile Prosthesis Instructions for Use. Coloplast Corp. 2016.
Article and videos Erectile Dysfunction Solutions
View more