Connect with your partner: alternative ways
Having erectile dysfunction is by no means an end in itself: desire and pleasure are still active.  The key! Do not retreat into silence, take the time to discover new sexual alternatives  to connect with your partner!  Discover our tips and our sex therapist's opinion in this article.

"I was diagnosed with erectile dysfunction a few months ago. Since then, sexual relations with my partner have become an issue: between the stress, the lack of intercourse and my partner's frustration, it is now more difficult feel a connection."
How to enjoy better sex with ED?
Experiencing pleasure with your partner does not necessarily imply intercourse. Different ways to connect with your partner exist. The difficulty lies in becoming aware that there is another kind of sexuality, take the time to be comfortable with it, to understand it and above all: not to seek intercourse at all costs! You will experience numerous advantages: more spontaneity, sensuality and sharing. For this reason, it is important that you:
• Talk to your partner ...
…and confide in them of your difficulties and desires! Their open-mindedness and understanding will be essential for playing as a team. Begin by confiding your most secret fantasies with them and discover theirs. Get comfortable, have a casual chat and be sincere! Your intimacy will be further strengthened and will determine the sexuality you are looking for. Feel free to try something new, start over and reflect on the progress with your partner. The objective: eroticize your daily life!
For a couple, focus on the erogenous zones and opt for caresses. A sensual experience that will relax and arouse your senses. You can also choose accessories to liven and spice up the moment.
Don't let erectile dysfunction take control of your life! Go to bed at the same time as your partner to encourage intimacy. Use the occasion to connect, talk and gradually establish a closer relationship. Needless to say, don't make sex a task to be completed in your schedule: spontaneity and a natural approach will only enhance your pleasure.
When to begin sex therapy? Our sex therapist's opinion
Nothing beats the guidance of a sex therapist, to support you in changing your sexual habits. The latter will reassure you, guide you on the possibilities and assist you in initiating the first stages of a conversation between you and your partner. Watch the tips from Angela, a psychosexual counselor.
Consult a psychosexual therapist when ED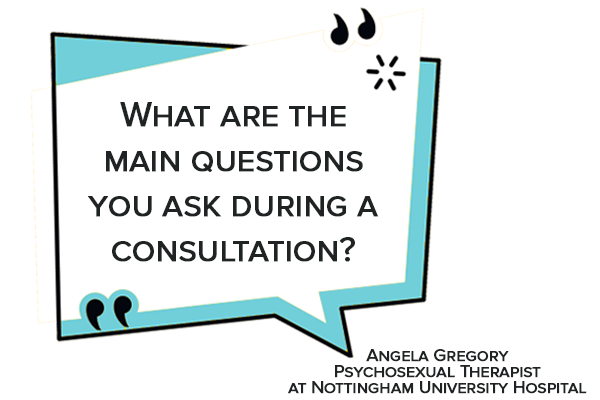 Article and videos Erectile Dysfunction Solutions
View more