Find a solution | Implant
Erectile Dysfunction: What to know before surgery?
Having a penile implant surgery is an important thing to considered. Your doctor or nurse will discuss the details of the procedure, your recovery process, and using the implant. Read more about what you need to know before having your operation done.
Which penile implant is best for you?
Penile implants have been a safe and effective standard of care for men suffering from ED for many years2, and can offer hope, a return to intimacy and a normal life for many men with ED. There are two types of penile implants that Coloplast offers:
You will receive support and reassurance, in order for your operation to take place in the best possible conditions. You will receive clear advice on the choice of implant: semi-rigid or inflatable. Health care professionals will help you to make the choice of system that best suits your body and your needs.
What you need to be aware of:
Once the prothesis has been implanted, your penis will always remain the same length. For example, if you are cold, your penis will no longer retract due to the tubes in your penis keeping your penis stretched. The cylinders can also be felt when deflated. In fact, when you touch your penis, you may feel the edges of the cylinders: but don't worry, your implant is not defective!
A penile implant is an effective solution for men who are suffering from ED that has not been resolved by other available treatment options. It involves a routine surgical procedure. The majority of men can return home within a day of surgery, and after full recovery, may resume sexual activity after 6 weeks1.
What are the advantages of a penile implant?
There are many advantages to having a penile implant. Thanks to the prosthesis, this will enable you to achieve a rigid erection for the enjoyment of penetrative sex. Some men find that their glans may not be as hard as when you had a natural erection, but the implant guarantees you penetration during each intercourse encounter!
Once implanted, it helps put the man back in control of his body. It can be used at any time, straight away, unlike other treatment options , where there may be a short waiting period for them to be effective.
The implant is completely placed inside your body. The Titan® inflatable penile implant is not visibly noticeable. The penis appears relaxed and normal when in the flaccid state3, and it is not obvious by looking at a man, that he has an implant. The Genesis® flexible rod implant stays firm all the time and it may "show" through clothes. It is necessary to move your penis in to a position that is comfortable and easier to conceal.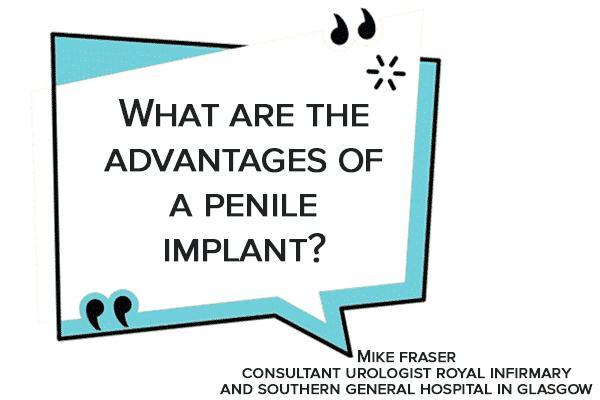 How long will my implant last?
How much you use your penile implant will impact its lifespan. A sexually active man may therefore see his implant become less and less efficient over the years. For the record, implants are essentially hydraulic mechanisms: the slightest fracture in the tube can cause a leak to another part of the device. For this reason, it is recommended to have your implant checked every 5 years. A correctly used implant can easily last 15 years!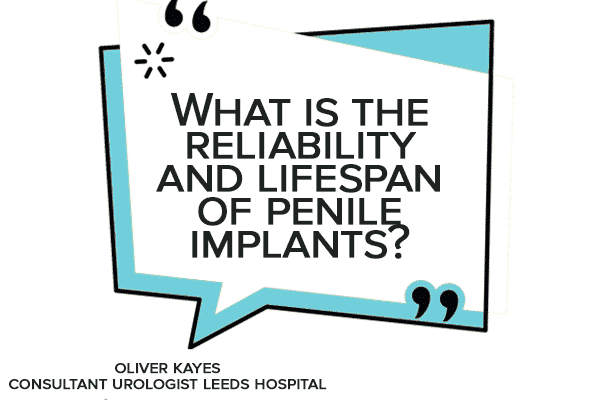 Article and videos Erectile Dysfunction Solutions
Watch this next